Italian Cultural Group – CANCELLED DUE TO COVID-19 precautionary measures
Monday, Mar. 16, 2020 - 1:00 PM
Walnut Creek,
CANCELLED DUE TO COVID-19 precautionary measures
On Monday March 16, at 1 PM in the Vista room at Hillside, the Italian American Cultural Group will celebrate spring, San Giuseppe and San Patrizio (Yes, Saint Patrick was Italian – Roman to be exact,  Latin: Patricius; ) with a potluck lunch. So come, bring some food to share and/or wine.
I will bring a Sicilian traditional pasta dish, Pasta cu finocchiu e i sardi, (made with local available ingredients) that is traditionally served on San Giuseppe in Sicily, I will also bring Prosecco, dishes, glasses and utensils.
The tradition in Sicily is to celebrate San Giuseppe with a tavolata like this: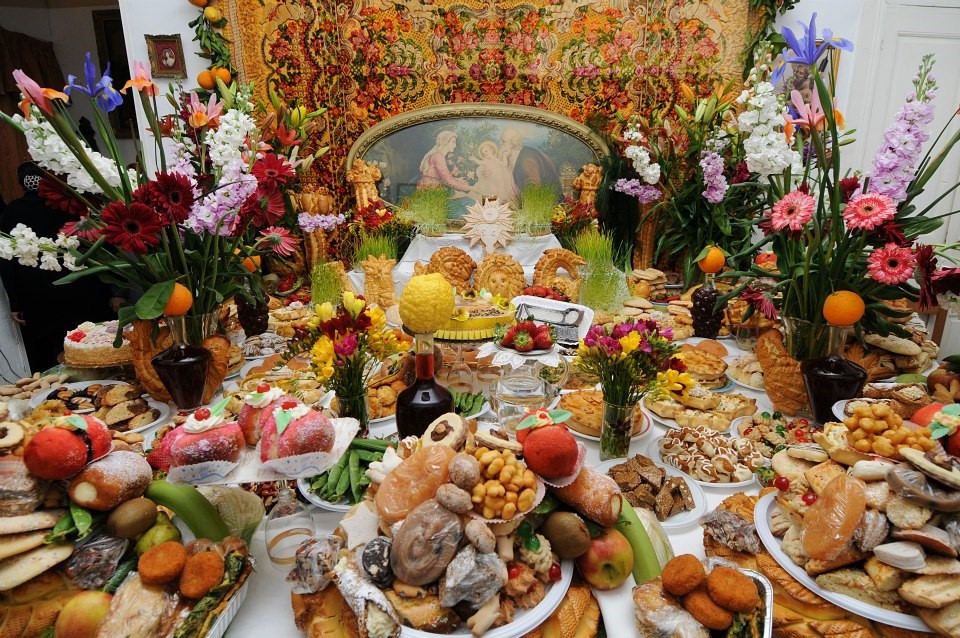 But that tradition is somewhat fading is Sicily but gaining in popularity in… New Orleans
http://www.neworleansonline.com/neworleans/seasonal/stjosephsday.html
http://wgno.com/2018/03/12/st-josephs-day-2018-your-complete-listing-of-area-st-josephs-altars/
http://www.nola.com/food/index.ssf/2016/03/13_st_joseph_day_altar_traditi.html
https://www.youtube.com/watch?v=5D0qAaWoVis
The Italian Cultural Group is envisioned as a place where participants
can share their love of Italy and the Italian culture, Si parla
italiano, and English is spoken too!
This bilingual group encourages lively, informal conversations in
either language about anything Italian: food, music, travel, movies,
etc. Discussions will reflect the interests of attendees. Activities
could include games like Scrabble in Italian or Italian card games
like Scopa and Briscola.
Traditional Italian holidays will be celebrated. Bilingual newspapers
and magazines will be on hand to stimulate conversation. There could
even be a sing-along of favorite Italian songs. Since the Vista room
has a kitchen there is a possibility of a few cooking demonstrations.
This group is free and open to all residents and guests. It is not
necessary to be a member of the Italian-American Club to participate
in the Italian Cultural Group. The only requirement is an interest in
all things Italian. For more information about this group and all the
events of the Italian-American Club of Rossmoor, check out the website
www.ItalianAmericanClub.org or call Joe Casalaina at 482-0919.